BIM Content

for manufacturers
BIM objects are digital reflections of the real products, equipment or building materials used by architects when designing buildings. It can be easily done with BIM content, which is created by combining 3D models with product metadata.
The manufacturer, by presenting his products in the form of BIM content, provides BIM objects with related data such as material, model number, assembly instructions and many more.
At the same time, high-quality 3D models with full documentation are in themselves a sales product, increasing the company's visibility and reach.
The ease and availability, with which they can be used in the project gives a good chance of using them at the construction stage, thus generating new orders.
Therefore, they become a marketing tool, building the competitive advantage.
More and more manufacturers are using the BIM library creation service, being aware of the far-reaching benefits of this technology, especially since BIM is a project feature that is becoming a standard.
Therefore, it is worth investing in building the company's competence in this direction today. BIM is not only a 3D model, but also support for the designer in the process of his work, it is a simple selection of materials during design, and above all meeting the needs of the modern market in the construction industry.
Investors are looking for companies carrying out projects in BIM technology, design offices wanting to work effectively, so they looks for ready BIM libraries, governments support the development of technology by announcing tenders for public orders made in this technology.
The entire investment life cycle is now based on BIM.
Global reach - virtual product models are available on a dedicated online platform to architects and other AEC specialists (Architecture, Engineering, Construction) around the world
Easy access - instant online access, 24/7 to all product information
Increased sales - reaching a larger and more relevant recipient group, giving a better chance of attracting new customers
Marketing tools - feedback in the form of statistics of the most frequently selected and downloaded products
Innovation - 3D models are products' representation in the spirit of modern technology, showing the company as a committed and active participant in the digitization process in construction
In the era of recent events, they can also become a virtual product catalog that can be presented during online meetings with potential contractors.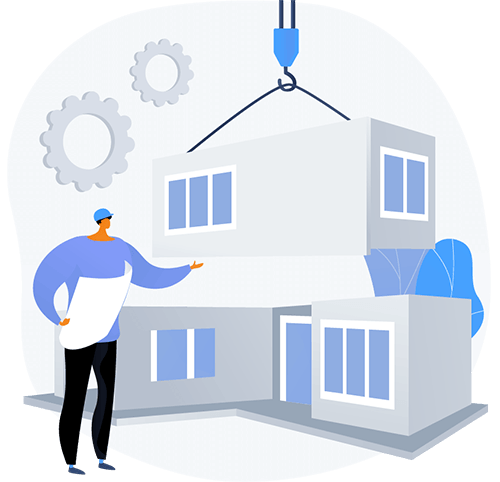 Creating BIM content is a pillar of BIM Production services. We make sure that our
libraries and BIM models are characterized by:
The highest possible quality,
Mapping accuracy and full parameterization,
Full integration of BIM libraries and manufacturer's data (Manufacturer, can be sure that the data is always up-to-date to create the correct combination of quantities with always valid order codes for major manufacturers and related accessories)
Compliance with various standards (depending on the choice: Revit, NBS, Autodesk)
Full compatibility with the latest BIM software: Autodesk Revit, IFC, ArchiCad, 3D CAD - due to the variety of software used by architects, BIM Production provides them with products in native formats, so there is no need to convert them from one format to another, minimizing risk of losing product information.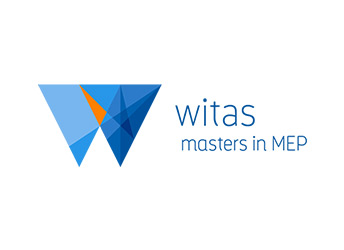 Witas -masters in MEP
"We are pleased to recommend the BIM Production company, with which we have been cooperating continuously since 2013. 
Cooperation with BIM Production has always been at the highest level. The company fulfils all its obligations, demonstrates not only professional knowledge, but also due diligence in the implementation of orders and efficient response to our needs and requests. The company's representatives meet our expectations, while ensuring the highest quality of solutions provided. 
I fully recommend BIM Production as a reliable and trustworthy provider of services based on BIM technology. "
Wim Tas
Witas bvba - Co-Founder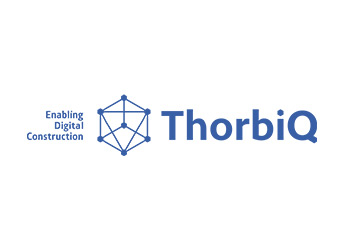 ThorbiQ
"BIM Production is a strategic partner of ThorbiQ NV in the field of:
• Autodesk Revit software
• Testing our software
• Digitizing our customer database
• Creating content in BIM technology
Many years of cooperation, dozens of jointly solved problems and completed projects allow me to clearly distinguish BIM Production from other companies in the BIM industry. High quality of services, reliability and professionalism are just some of the features of BIM Production.
A particularly important aspect of cooperation with ThorbiQ NV is flexibility, openness and understanding of our and our clients' needs.
I can certainly recommend BIM Production as a trustworthy partner. "
Kristof Haerens
ThorbiQ NV - Co-Founder & CEO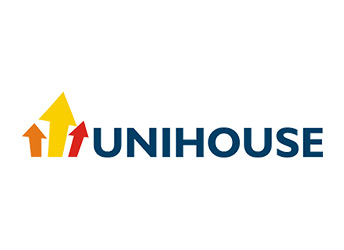 Unihouse
"BIM Production are passionate about BIM technology in practice. Their vast experience with Autodesk Revit is really unique. They offer amazing software solutions that solve major problems with Revit and BIM libraries. The specificity of UNIHOUSE technical solutions requires an individual approach that BIM Production is able to provide.
The trainings conducted by BIM Production for our employees were practical and always tailored to our needs.
BIM Production specialists listen to our needs and provide solutions where others cannot see them. This is a group of people looking for the best solutions, always looking to the future. I highly recommend BIM Production."
Tomasz Perkowski
Manager of Unihouse Design Department